Olivia Barber - Senior Dog Trainer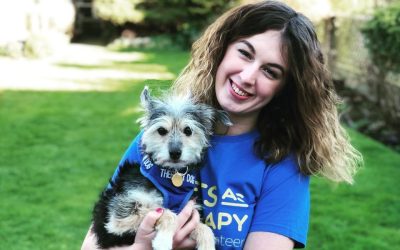 Ever since I first attended Louise's Puppy School in Chichester to train my first dog to be a
therapy dog, I have been captivated by ethical, science-based, positive reward dog training.
Since attending those classes, we have moved to Southsea, and I started assisting our puppy
classes and working as a canine wellbeing expert to provide countryside adventures for dogs
in Portsmouth. We have also added a gorgeous (but nervous) rescue dog to our family. Over
the past couple of years, I have found a passion for CaniCross, which is the sport of cross
country running with dogs.
In 2021, I took my dog training journey further and qualified as a Puppy School dog trainer. I
have been running awesome training classes and 121 training sessions to clients in
Southsea, Milton, and other Portsmouth areas. Additionally, I have qualified as an Animal
Training and Behaviour Council Animal Training Instructor (ABTC-ATI) and am a certified full
member of the Professional Association of Canine Trainers (PACT).
When I am not hanging out with dogs, my main job is teaching in the Psychology
department at the University of Portsmouth. I am also currently undertaking a PhD at the
University of Portsmouth, researching therapy dogs and robots for children, and I am a part
of Centre for Comparative Evolutionary Psychology research group. Prior to my doctoral
studies, I have obtained a BSc in Psychology from the University of Sussex, a MSc in
Psychology and Learning Disabilities from the University of Portsmouth, and MSc in Social
Research Methods from the University of Southampton.