Jade Bailey - Senior Dog Trainer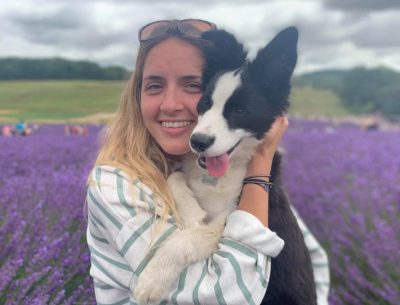 I have always had that special bond with animals and after qualifying in the wrongly chosen career I began to get more involved with dogs. In January 2018 I started volunteering at Hounds for Heroes assisting Louise in her puppy classes, which progressed into a full-time position as an Assistant Dog trainer in February 2019.
At the same time, I started helping Louise at Puppy School Westbourne. I enjoy helping clients and their dogs and love watching the progression they have made whilst training their puppies. This pushed me to get my own border collie Bella who I take to puppy school classes to ensure her training methods are the same ones I use at work and in my personal life. I wish to attend agility classes with her when she is old enough.
I have been running Puppy School and Bronze Skills from 2021 at Therapaws ,Sidlesham Saturday mornings but just about to go on Maternity leave with my 2nd child but will be back later in year.